Batting Pads
All our batting pads are chosen to offer the best protection and value. We only select the best our brands have to offer. The Cricket Boutique stocks a wide range of pads, catering for all budgets and needs. Some of our pads offer Test Match level protection and wouldn't be out of place being used on the International or County stage.
Take guard knowing your legs are protected by the highest quality pads in cricket!
Black Rat batting pads offer great protection and great value. Whats not to like!
PU Pad with mesh instep for superb all day comfort and the GM knee locator positions knee for maximum protection.
Traditional cotton/cane construction with comfort foam/low density foam vertical bolsters for protection, comfort and fit.
H4L NV Batting Pads. lightweight high quality pad.
Lightweight batting pads with superb impact protection.
Top of the range pads made using the finest materials available.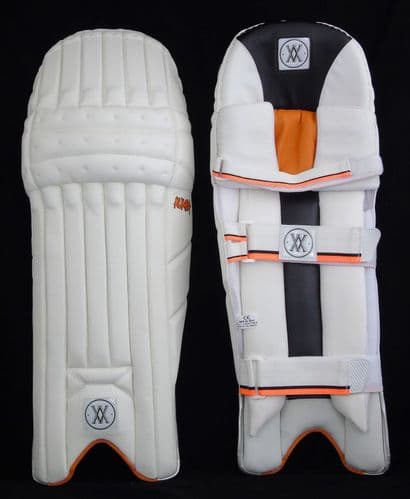 High level protection, Lightweight batting Pads.
High level protection, Classic look, top of the range batting pads.